It was early February and we headed to Fort Peck Reservoir in Northern Montana. Each year we make the trek looking for big Walleye and Northern Pike.
This year the temps were in the -20's. We fished all day with not much luck. We hunkered in our shanty with our Portable Buddy Heater and our Tank Top Heater.
We were jigging in the shanty, but had about 15 different tip ups set up around the lake. We caught nothing all day. We drilled and re-drilled holes the entire day with no luck. Others around us had the same luck, many even left. We figured we would stick it out in our toasty shanty because we had nothing else to do and there was beer in there.
Around sunset Erik got out of the shanty to take another look when 3 flags popped up at the same time. We assumed one pike ate one bait and got tangled in the other tip up lines.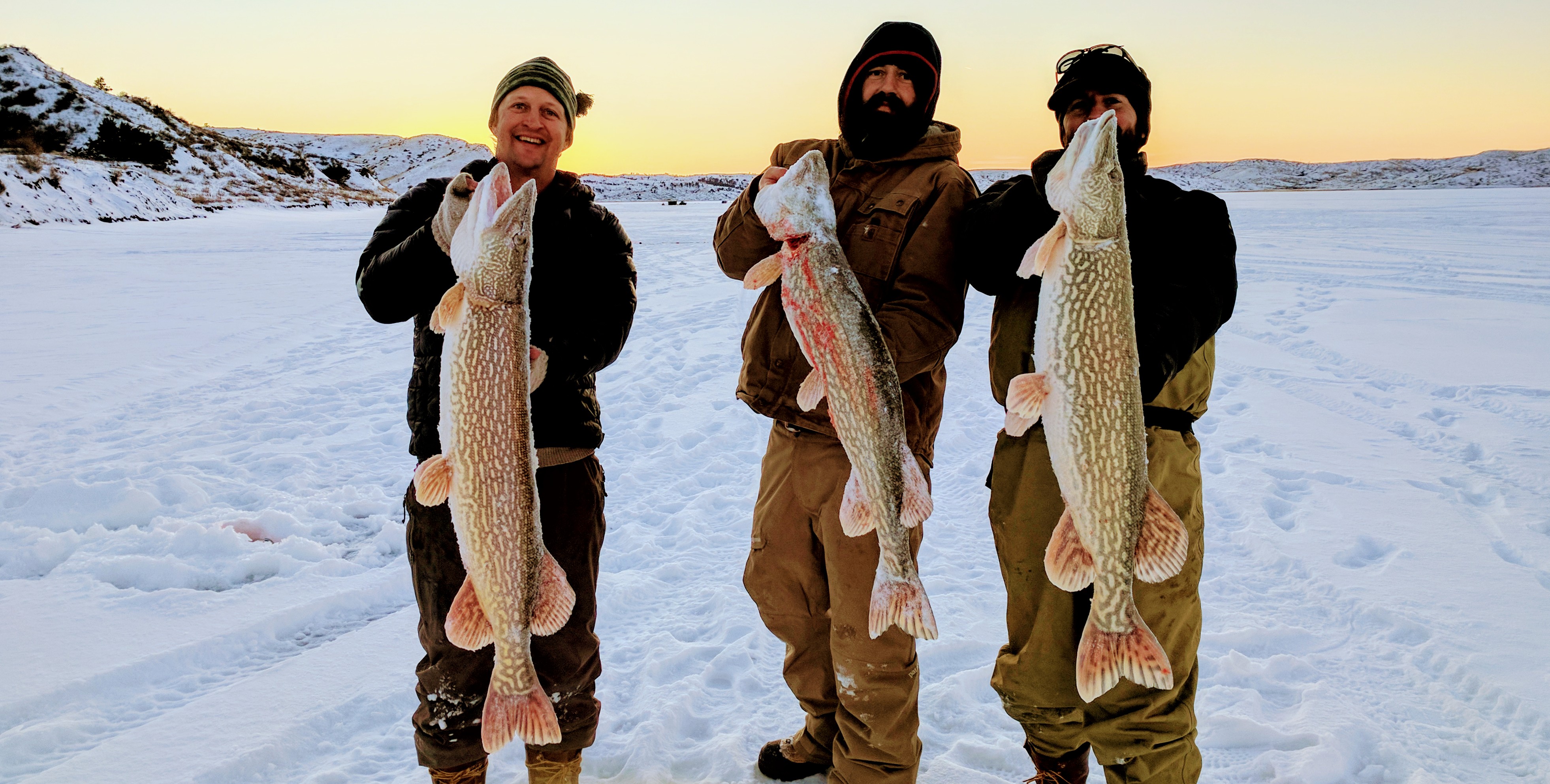 What resulted was this (photo above)! We caught pike the rest of that evening and the entire next day. A bunch of pike and one big walleye. Everyone else on the lake left, and we had it all to ourselves. Could not have toughed it out without our heaters!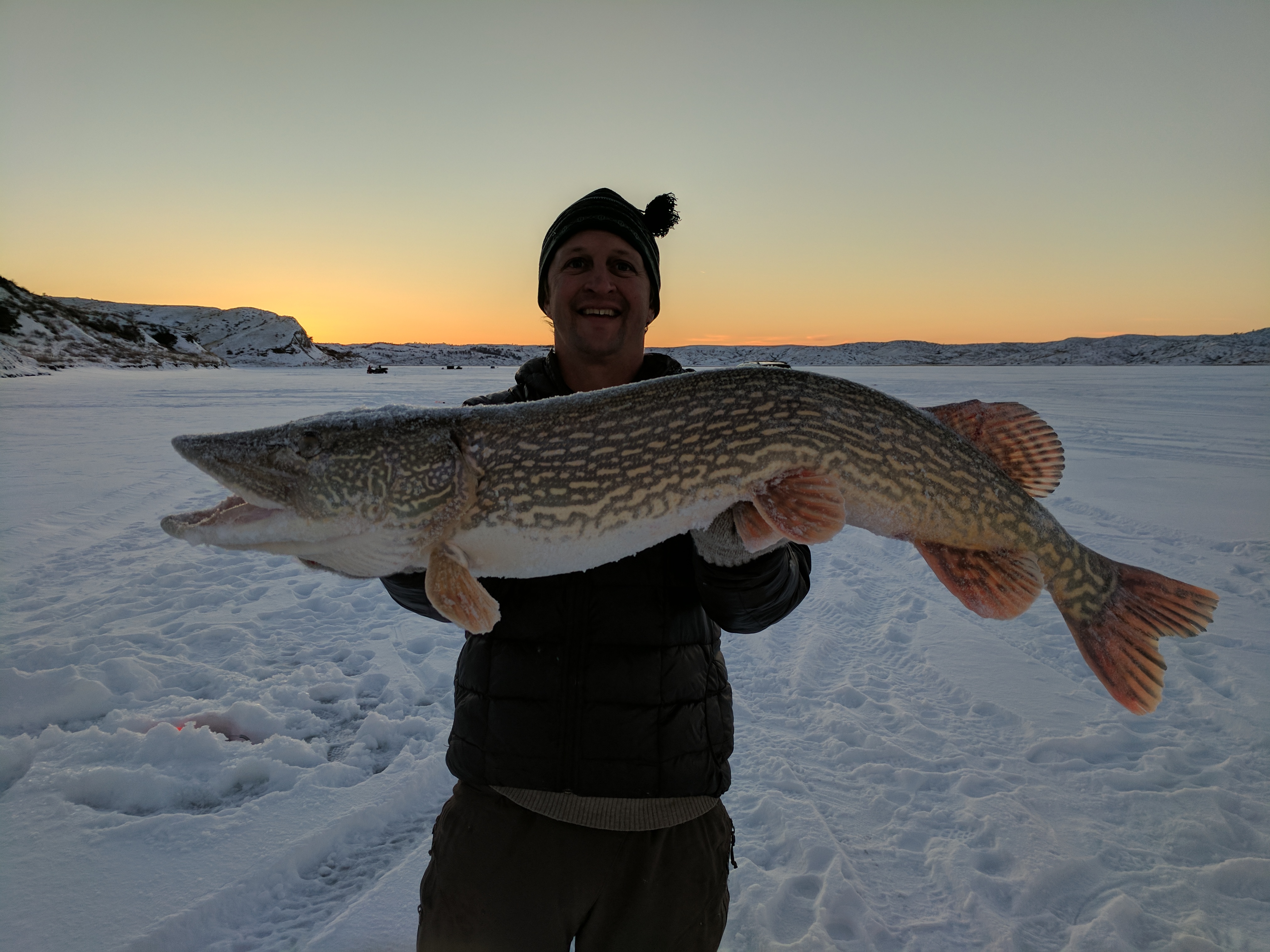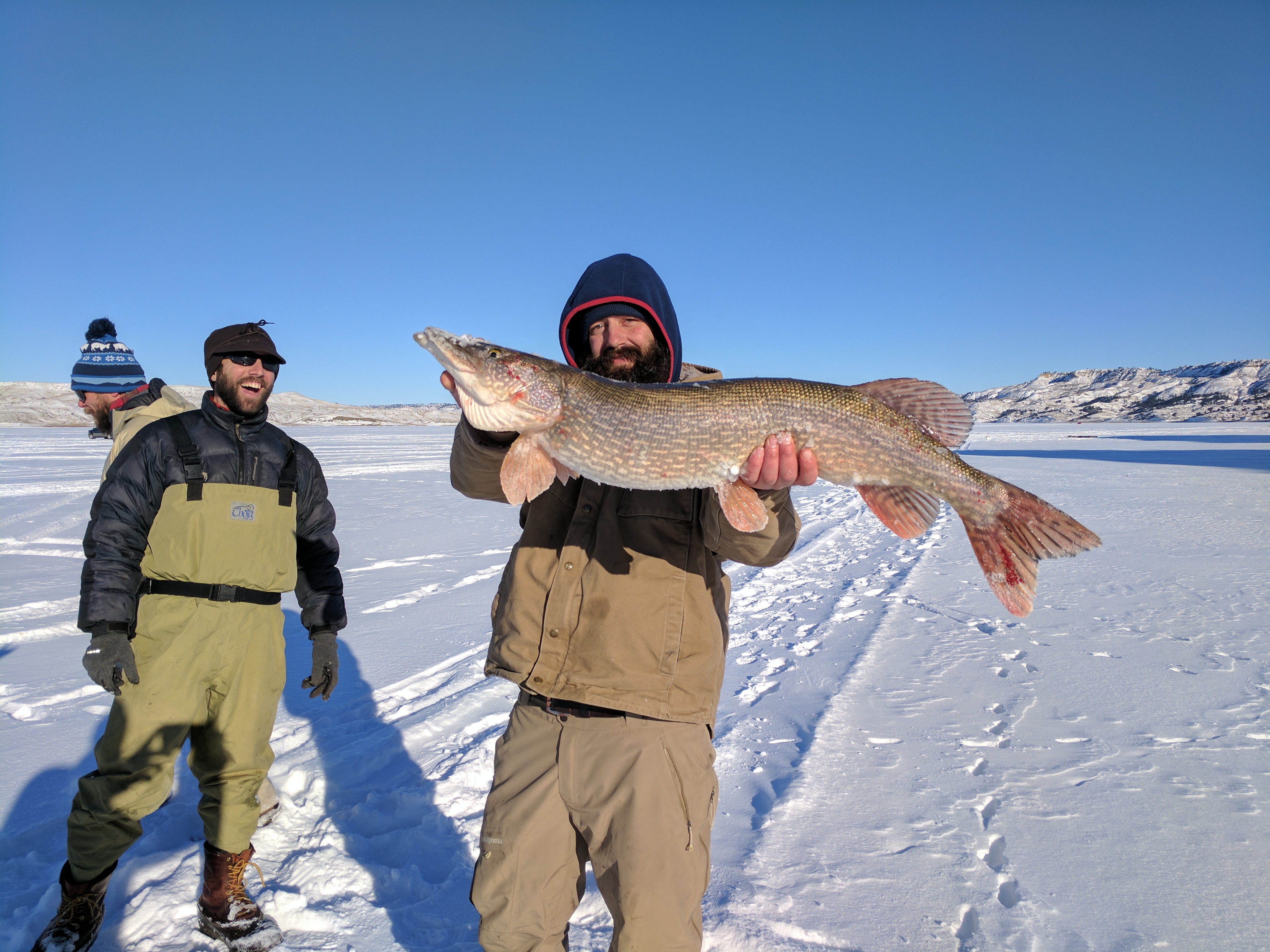 Not long after this trip, We took my friend Brian's son out to catch his first tip up trout with his new Mr. Heater close by (see below). Thank you Mr. Heater!