Growing up in the little, but renowned town of Preston, Idaho (home of the filming location for Napoleon Dynamite!) Brock began his adventures at an early age, living on the outskirts of town, 8 miles up a canyon. He became interested in snowboarding when he was unable to skateboard during the harsh winter of 1999; encouraged by other skateboard friends, Brock was laced up with hand me down gear and quickly discovered his passion for snowboarding. A motivated professional snowboarder, Brock loves the feeling of levitating across a white canvas; his adventurous outlook on life presents through his Bus Life project.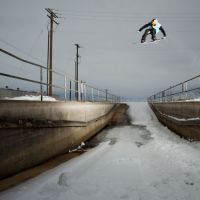 This idea transpired from necessity and a near death experience that made him realize life is too short to not live how you want to. Before acquiring sponsors, Butterfield covered his own expenses while travelling to snowboarding competitions; because lodging was out of his budget, he formulated the idea of designing a bus he could easily travel and live in.Unable to lodge in his truck, Brock decided that he wanted a van, but he could not stand up in one; however, he explored a 4x4 bus that was perfect for the job. Residing in the bus for 3 years, Brock is currently building a new bus and implementing things into the build that he made mistakes on or learned from during the first build. Creating these tiny houses by renovating busses, he enjoyed winter adventures with 6 other companions, and continues to live full-time in the bus.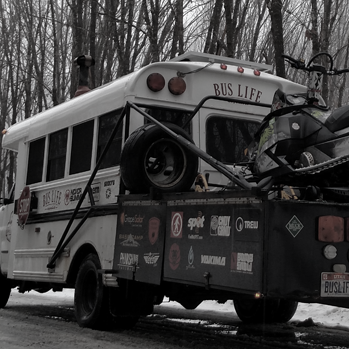 During his experience on the road, Brock has discovered that the road life culture is remarkable. An infectious energy surrounds those who live on the road, for they have learned to live with less material items and enjoy diverse cultures and experiences while travelling. Brock's creative and innovative mind is prevalent in his documentaries that portray the evolvement of a school bus into a permanent home that is infused with Brock's happy and easy-going lifestyle. He inspires others to recognize the beauty of the simple things in life and to be open to new experiences in order to create unforgettable memories.