Ready for the Biggest Game of the Season: Keeping Warm for Winter Tailgating
By Brandon Scott (www.eyeandpen.com)
What can the weather not stop, no matter how cold it gets in November? The biggest game of the season! Rivalry week came and went with a bang, boom, and a win for our team. What about yours? Rivalry weekend is a collection of the best games, with match ups of some of the top talent and teams in the nation, who are fired up about playing their rival, and nothing gets better than gathering with family and friends around the tube, or outside the stadium.
For much of the season, tailgating meant spending time outdoors in warm weather, surrounded by good food and good people. But now that the season has progressed, the weather has begun to flirt along the lines of freezing and obscenely freezing, but that won't stop us diehard fans from braving the crisp snowy days and setting up our tailgate party. There's something magical about being surrounded by good people, family and friends, a big screen and a grill.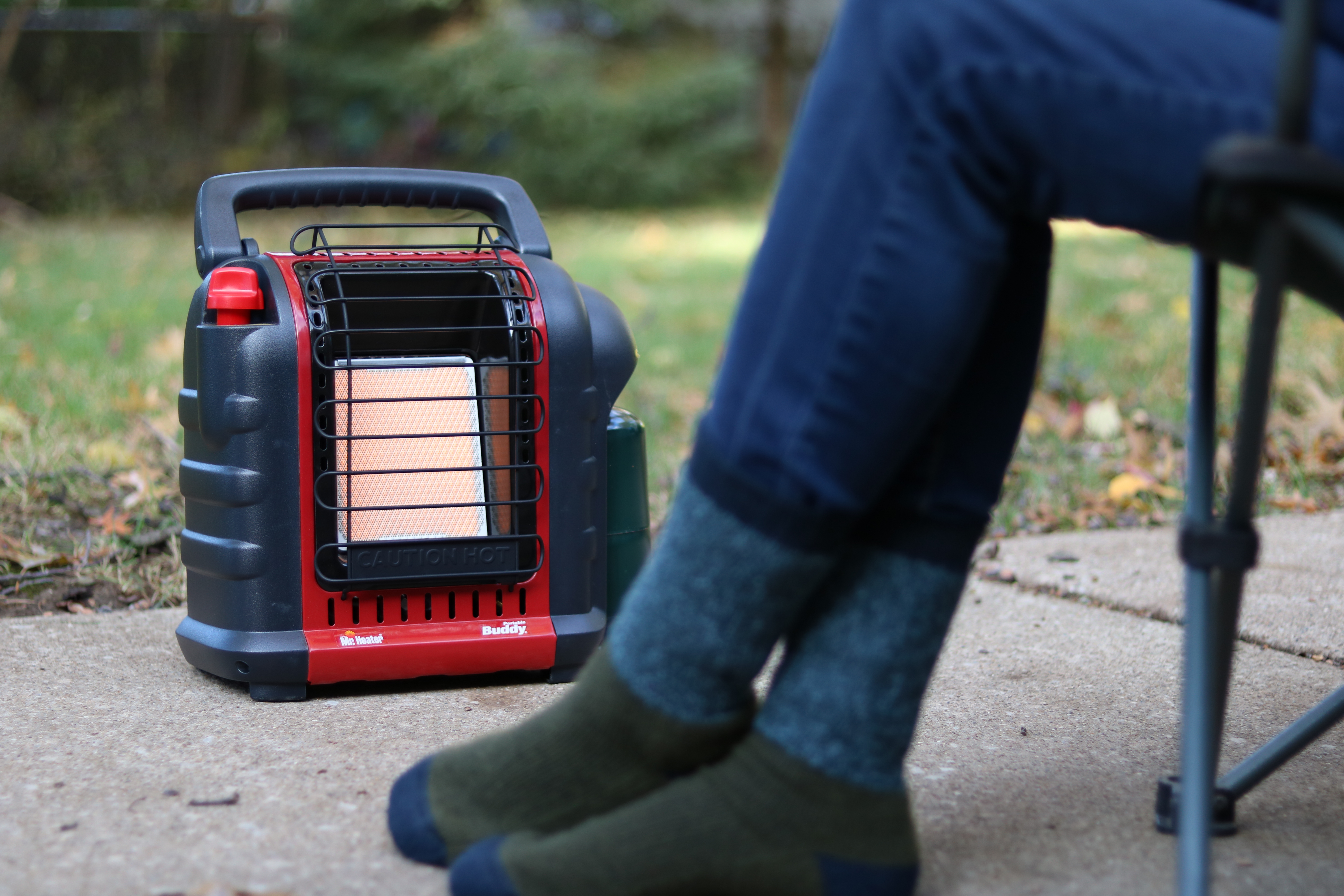 In Ohio, we venture out early to setup for game day and we always bring a heater to see us through the icy chill. When necessary, we opt for a forced air heater, but that depends on how many people will be joining us. For the smaller get togethers, we employ the Portable Buddy Heater by Mr. Heater, because it's lightweight, easy to haul and move around, and works like charm, fueled by a single pound cylinder of propane. This allows us the ability to carry all our gear wherever it needs to be, while also keeping the load and weight to a minimum.
The Portable Buddy Heater is a radiant propane heater that runs at 4,000-9,000 BTU, and is capable of heating enclosed spaces like large tents up to 225 square feet. When the weather gets real bad out, and the temperature a brutal 20 and below, we tend to setup in the garage, and so the portable heater is ideal for our family. It's so easy to use that all you have to do is rotate the knob to pilot mode and then push to start the sparking mechanism.