Cleveland, OH - March 2014
The Polar Plunge is an annual event held at Edgewater Park in Cleveland, OH. The fifth version of this event took place on March 1, 2014. Hundreds of participants wearing costumes and swimsuits entered a small section of the beach single file; some completely submerged themselves, while others walked through. The water was projected to be 32 degrees Fahrenheit.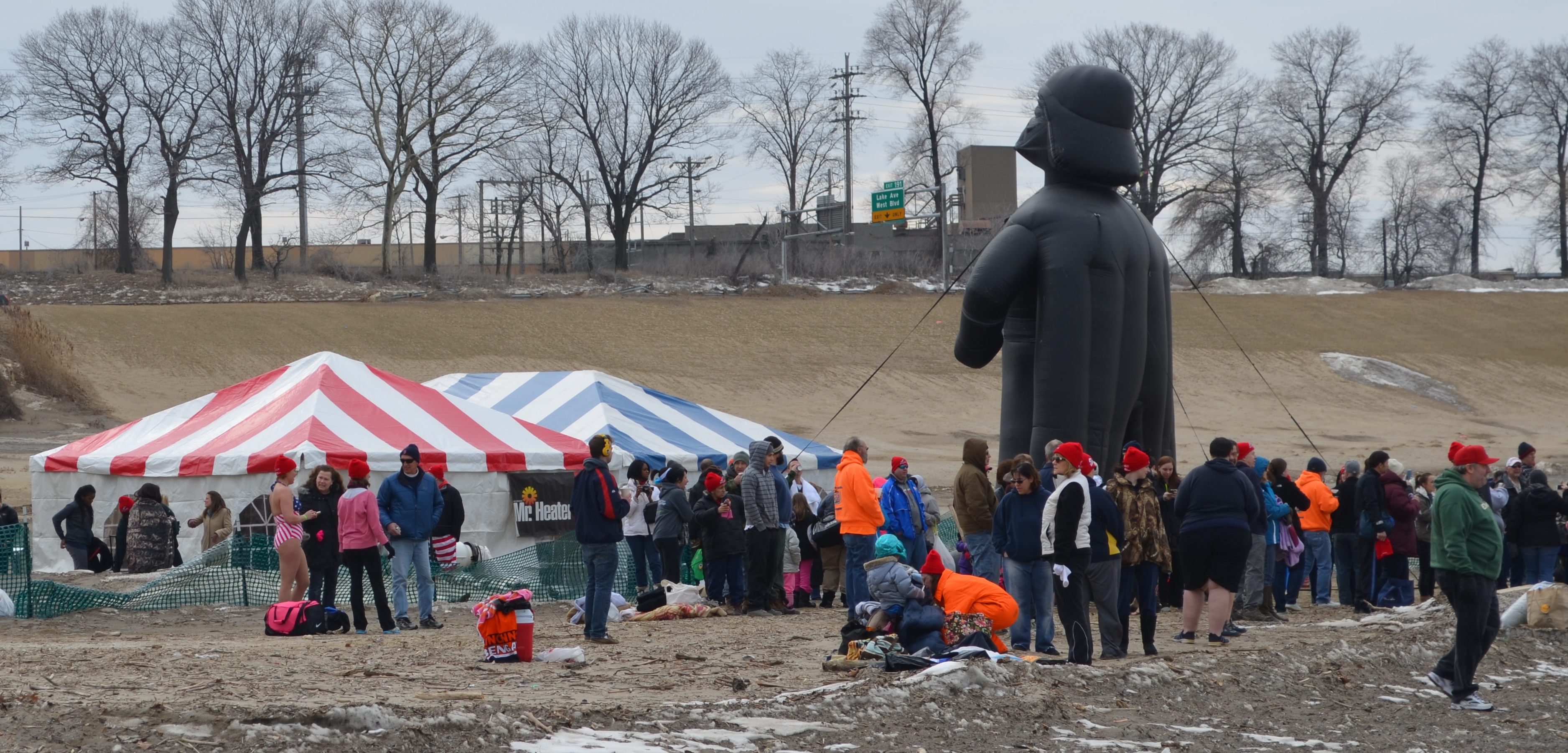 Throughout the area of Edgewater Park, Mr. Heater provided the heat and hot chocolate for the participants and volunteers. The registration and check-in tent was set up with multiple Portable Radiant units as well as a Forced Air Indirect unit with an external heat duct. The changing and staging tent was set up with a table of heaters in the Buddy line as well as cups of hot chocolate. While the participants were hesitant to take a cup of hot chocolate before the event began, they appreciated the warm beverage after taking a dip in the frigid lake water. Not only were heaters provided inside the tents, Portable Radiant and Hero heaters were positioned outside the area for everyone to stand near before and after the plunge.
Mr. Heater, based in Cleveland, Ohio, was thrilled to provide heaters and hot chocolate at the Polar Plunge this year. They are looking forward to the sixth Polar Plunge next year!
About Mr. Heater:
In 1986 Enerco launched Mr. Heater to bring portable radiant heaters to the consumer markets. Over the next 20 years the Mr. Heater product line has grown to be one of the most complete in the industry. The Mr. Heater name is known and trusted by millions of people for specialized products to meet their comfort needs where they live, work and play. Our products are available at many major retailers, plus local retailers and many alternative channels including catalogues and on-line retailers. For more information about Mr. Heater's full range of heating products, please contact Customer Service at 800-251-0001 or visit www.mrheater.com.