By David Obirek
When the boating season is winding down, it's time to start thinking about protecting your valuable asset. I still don't understand how so many boat owners don't take the care and time needed to properly prepare their boat for off-season storage. The effort you spend now will have a definite effect on your boat's performance come spring.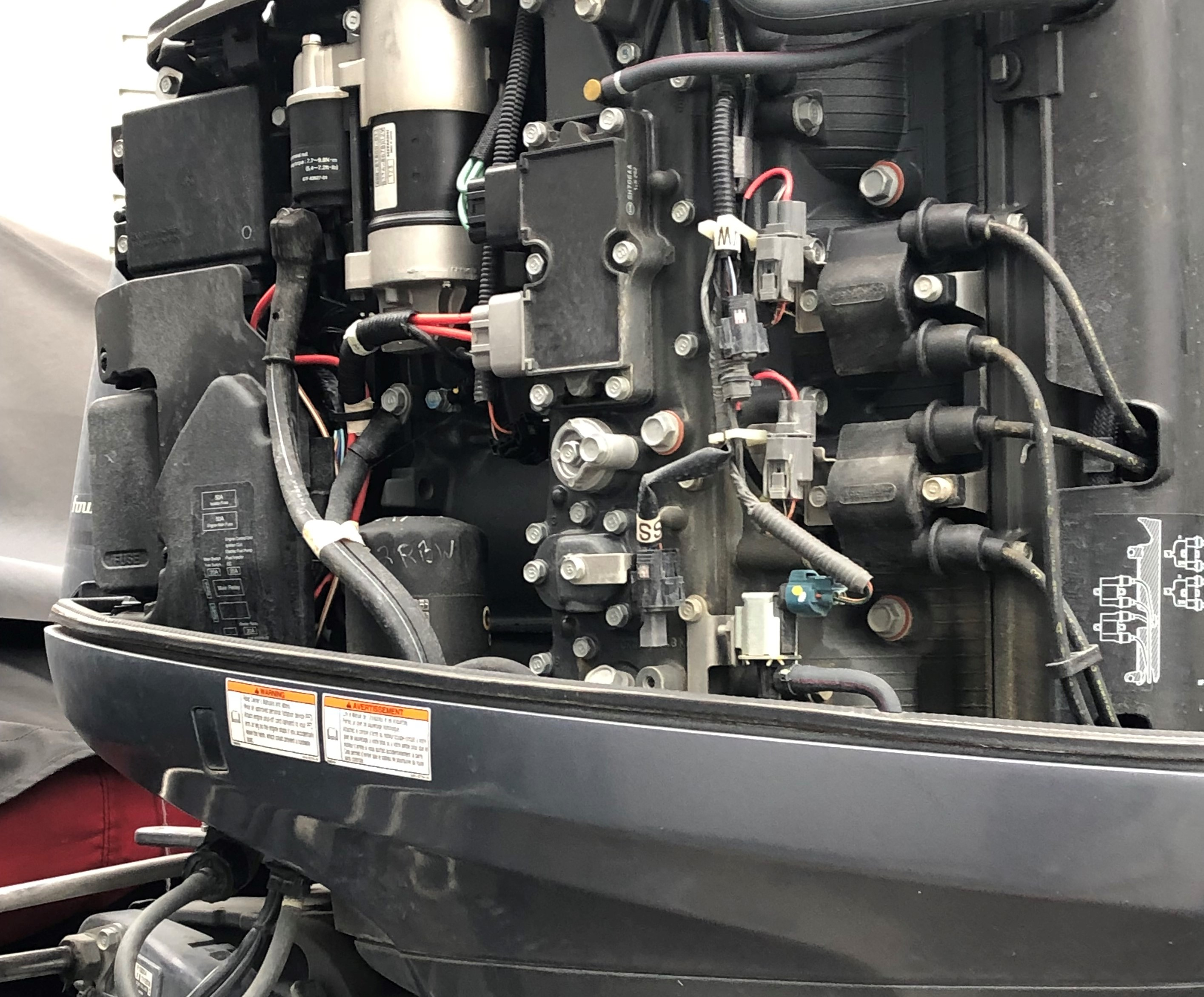 The first step in winterizing your boat should be reviewing your owner's manual and following any recommendations for your specific boat and motor. Once you've done that, you should make a check list of everything that needs to be done. If you have not done a winterization before or are unsure, don't hesitate to have an authorized marine dealer to do the winterization for you.
Here are some general procedures you can follow if doing it yourself:
Fog the engine: Fogging oil prevents corrosion in engines that are stored for an extended period. Connect "muffs" and a garden hose to the engine, start it, and then spray the fogging-solution lubricant directly into the air intake until it's gone. Aerosol fogging solutions coat the inside of the engine to protect it until spring.
Change the lower unit gear oil: Check your engine's lower unit for water; if you find water, be sure to drain it. Water can freeze and expand during storage, potentially cracking the unit. The next step is to change the gear lube and replace it with fresh lube, along with new washers on the fill and vent screws. As you drain the old oil, inspect it carefully. "If it's milky, it indicates a leak.
Fuel Treatment: Whether you have an onboard fuel tank or a portable tank, you should be using a stabilizer. After adding it to the fuel, run the engine for 10 minutes to ensure stabilized fuel circulates throughout the engine. If you don't stabilize the fuel, carburetors and fuel injectors can be clogged with varnish deposits that ruin fuel systems.
Battery(s): Remove and charge before storage.
Once you've completed the engine maintenance, the next step is to decide where and how you will store your boat. Never store your boat wet. You will want to ensure that you have a proper cover that will allow for air ventilation to prevent mold and mildew growth. Storing your boat indoors in a temperature controlled area is always best. If that's not possible and your boat must be stored outdoors, consider shrink wrapping your boat. Most marine dealers offer this service and usually charge by the foot.
Lastly, make sure you have proper insurance that covers your boat and motor while in storage. This is extremely important and something that can be overlooked.
David Obirek is a freelance fishing Columnist and writer of "The Fishing Journal" which is featured monthly in the Selkirk Journal Newspaper. Based out of Selkirk, Manitoba, Canada, David is also a competitive walleye angler and a member of the Central Walleye Trail (CWT). You can follow David on twitter(@walleye_dave), Facebook(@thefishingjournalselkirk) and Instagram(@thefishingjournal)