With fishing season well underway now is a great time to look ahead at planning some summertime fun for the kids or even the entire family. School is just finishing up or even done is some areas, and thinking of ways to keep kids busy over the next few months can sometimes be challenging. I know it was for me. Looking back on my early school years, summer break was always an exciting time and I think that still stands true for most kids today. Having grown up in a large city (Winnipeg) in central Canada, finding activities to occupy my time seemed relatively easy. With lots of options available, fishing seemed to be that one activity that I hold fondest to my heart. We were fortunate in Winnipeg to have two major rivers running through it that are home to a variety of fish species with public access points throughout the city. The same can also hold true for many smaller rural communities situated on or near creeks, streams and rivers. The site of kids pedalling their bike holding a fishing rod and a tackle box remains a vivid memory for me. It was not the big city however, that caught my fishing appetite but rather a section of the Red River north of Winnipeg in Lockport and Selkirk Manitoba (Channel Catfish Capital of the World) that my grandpa introduced me too at a very young age. There was also something special about seeing families lining the shoreline spending quality time fishing together. It is not always about the catching but rather the time spent outdoors and with whom you share the experience. We all have our influences in life and somehow we are directed down a certain path because of them. These influences can come from a variety of sources depending on your own personal situation, upbringing and geographical location to name a few. But regardless of its origin, the impact can be a memorable one and in some cases life changing. Fishing can have a profound effect on people's lives on many levels and nearly anyone, no matter age, income level or even fitness ability, can participate. Fishing can also provide an outlet for stress and anxiety that creates a sense of confidence, patience and promotes relationship building and family while respecting and appreciating our natural environment and the outdoors.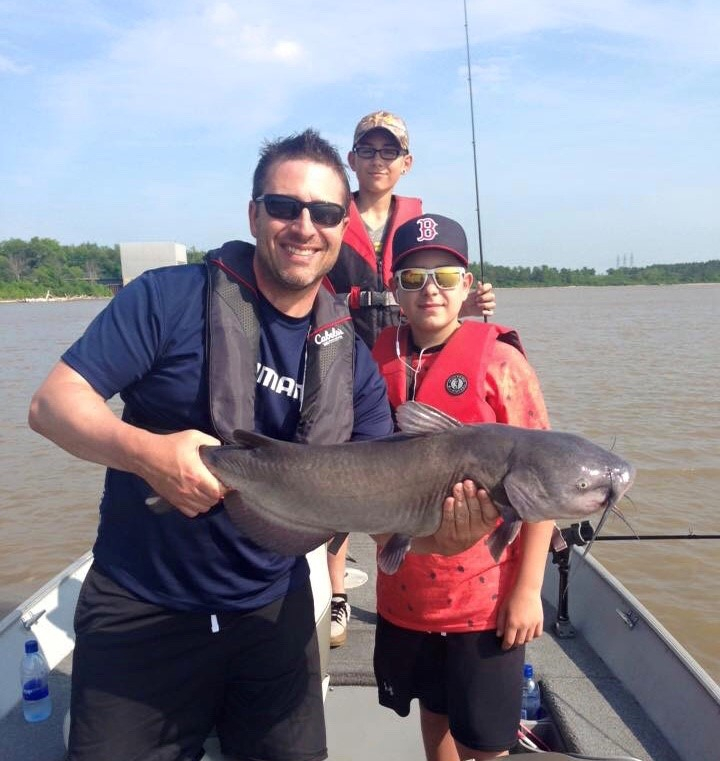 If your family or child is new to fishing, getting started doesn't have to be expense. Many department stores or specialty tackle shops usually carry a variety of gear including those for the budget minded. My recommendation is to look at a rod and reel combination in the 6'6' to 7'0" medium or a medium heavy strength with a fast action tip. If you are focusing on smaller fish like crappie and perch or even walleye, the medium strength is the better choice. A two-piece rod can be ideal as it makes it easier to pack and store. Spool the reel with 8-10 pound monofilament fishing line but this could also depend on what fish species are available in your region. Heavier line might be required and even a switch to the pricier braid line might also be a consideration. Tackle can be as simple as you want it to be with a variety of jigs of varying sizes and colours. Shallower ponds and streams might only need 1/8 or 1/4 ounce jigs but if you are fishing deeper water or with a fast current, 3/8 ounce or even 1/2 ounce might be required. Jigs are versatile and can be jigged vertically or you can cast and retrieve them covering a greater area of the water. Tip a jig with live or frozen bait or even buy a package of inexpensive plastic grubs and you will be set. There are also a number of spoons on the market that make for great casting lures from the shore, a dock or even a boat. I think most people who have been fishing for a while started out with the staple of spoons, the five of diamonds. A float bobber with a small hook or even a pickerel rig are also very effective lure options. Visit your local tackle shop and have one of the experienced sales people help you get set up.
Make sure you include fishing into your families plans this summer and reap the lasting benefits that this long serving pastime has to offer.
David Obirek is a freelance fishing Columnist and writer of "The Fishing Journal" which is featured monthly in the Selkirk Journal Newspaper. Based out of Selkirk, Manitoba, Canada, David is also a competitive walleye angler and a member of the Central Walleye Trail (CWT). You can follow David on twitter (@walleye_dave), Facebook (@thefishingjournalselkirk) and Instagram (@thefishingjournal).