Enerco Group Inc. and its affiliates, and related tradenames, trademarks or doing business as names of Mr. Heater, Heatstar by Enerco, HeatstarAG, Enerco, and Cleveland Iron Works (collectively, "Company," "We," "Our," or "Us"), own, operate and/or control a network of websites including www.mrheater.com, www.heatstarbyenerco.com, www.heatstarag.com, www.enerco.com, www.cleveland-Ironworks.com, and web pages on our websites (collectively, the "Sites"). These Sites are provided to visitors or users of the Sites (collectively, "You" or "Your") only if You agree to these Terms of Use unconditionally and without modification. These Terms of Use are entered into by and between You and Us.  The following terms and conditions, together with any documents they expressly incorporate by reference (collectively, "Terms of Use"), govern your access to and use of the Sites, including any content, functionality, and services offered on or through the Sites, whether as a guest or a registered user.
PLEASE TAKE THE TIME TO READ ALL THE TERMS OF USE CAREFULLY BEFORE USING ANY OF THE SITES. This Site is offered and available to users who are 18 years of age or older.  By accessing, registering on, or otherwise using any of these Sites, You unconditionally agree to these Terms of Use and our Privacy Policy (click here to view), incorporated herein by reference, whether or not You have read them. If You do not meet these requirements or You do not want to agree to these Terms of Use or the Privacy Policy, You must not access, view or use any of the Sites.
Generally
You are free to browse the Sites to learn more about our products. You may also view product catalogs, register Your product, submit questions with respect to product use and availability, interact with Our other customers, and participate in any contests, promotions, surveys, blogs, communities or services (although many of these activities require that You register). The Sites and all material posted on the Sites or otherwise approved by Company (collectively, "Licensed Content") may be used for the sole and limited purpose set forth in the Sites and these Terms of Use. You may view and print portions of the Licensed Content for Your own internal use but not for resale or other commercial exploitation and not for use other than as provided in these Terms of Use. Any other use of Licensed Content without Company's prior written approval is strictly prohibited.
Changes to the Terms of Use
We may revise and update these Terms of Use from time to time in Our sole discretion. All changes are effective immediately when We post them, and apply to all access to and use of the Site thereafter.
Your continued use of the Site following the posting of revised Terms of Use means that You accept and agree to the changes. You are expected to check this page each time You access this Site so You are aware of any changes, as they are binding on You.
Accessing the Site
We reserve the right to withdraw or amend this Site, and any product, service, or material We provide on the Site, in our sole discretion without notice. We will not be liable if for any reason all or any part of the Site is unavailable at any time or for any period. From time to time, We may restrict access to some parts of the Site, or the entire Site, to users, including registered users.
You are responsible for both:
Making all arrangements necessary for you to have access to the Site.
Ensuring that all persons who access the Site through Your internet connection are aware of these Terms of Use and comply with them.
Privacy and Data Security
We value Our relationship with visitors and customers of the Site and use commercially available technology to safeguard any personal information collected through the Site. Nevertheless, the internet is an open medium and no data transmission through the internet is completely secure. You transmit Your personal information at Your own risk. We do not guaranty the security of information You transmit, and You agree that all information You provide to Us on this Site or otherwise, including, but not limited to, through the use of any interactive features on the Site, is governed by Our Privacy Policy (click here to view), and You consent to all actions We take with respect to Your information consistent with Our Privacy Policy. 
Once received, Your personal information is stored in the United States. We take various precautions to safeguard Your personal information against loss, theft, and misuse as well as unauthorized access, disclosure, alteration, and destruction. If You choose, or are provided with, a user name, password, or any other piece of information as part of Our security procedures, You must treat such information as confidential, and You must not disclose it to any other person or entity. You also acknowledge that Your account is personal to You and agree not to provide any other person with access to this Site or portions of it using Your user name, password, or other security information. You agree to notify Us immediately of any unauthorized access to or use of Your user name or password or any other breach of security. You also agree to ensure that You exit from Your account at the end of each session. You should use particular caution when accessing Your account from a public or shared computer so that others are not able to view or record your password or other personal information.  You are responsible for the actions of each individual to whom You have given access.
We have the right to disable any user name, password, or other identifier at any time in Our sole discretion for any or no reason, including if, in Our opinion, You have violated any provision of these Terms of Use. We reserve the right to refuse service, terminate accounts, terminate Your rights to use services, remove or edit content, or cancel orders in Our sole discretion.
When You use the Site, or send e-mails and other communications from Your desktop or mobile device to Us, You are communicating with Us electronically. You consent to receive communications from Us electronically, such as e-mails, or notices, and messages on this Site and You can retain copies of these communications for Your records.
Legal Compliance
Our companies manufacture and sell consumer and commercial products. Unless not permitted by law, all Our companies including Our world-wide affiliates, share information collected through the Sites and may contact You directly. Your personal information may be disclosed if there is reason to believe that disclosure is necessary to identify, contact or bring legal action to enforce any legal rights, including against You or a third party, for nonpayment, violation of any agreement, and to prevent injury to or interference with Our rights or property, the rights of property of users of other Sites or anyone else that could be harmed by such activities. We may disclose or access account information when We believe, in good faith, that disclosure is required by law, for administrative and other purposes deemed necessary to maintain, service and improve Our products and services and to protect Our rights or property. By accessing and using the Sites, You agree that information You have provided may be used and disclosed as described above or as these Terms of Use may be modified from time to time.
When you use apps created for Us You may grant certain permissions to us for Your device. The apps provide You with information about these permissions.
Product, Safety and Other Technical Information
While We use commercially reasonable efforts to provide accurate information, the industry of which We are a part and the laws and regulations applicable to that industry do change. Therefore, information contained on the Sites may not be current, accurate or complete. Because many factors go into the decision-making process of purchasing a given product and everyone's particular circumstances and needs may differ, the Licensed Content is provided for informational purposes only. We cannot ensure or guarantee and We do not warrant that Your product selection will be accurate or meet Your (or, if applicable, Your customer's) particular needs or requirements or that the recommendations, regulations or other information provided by Company or other Site users is complete, accurate or current. Please read and follow all instructions contained in product manuals.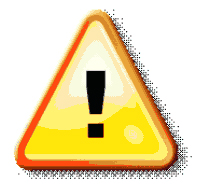 WARNING: Some of the information and advice on the Sites may be provided by third party contributors who are not affiliated with Us, and We make no representation as to the truth, thoroughness, or accuracy of such information or advice. You must read, understand, and adhere to the safety warnings and instructions pertaining to such products and accessories as well as other regulations and standards applicable to the nature and environment of ownership, maintenance, or use of any of Our products.
Proprietary and Intellectual Property Rights
Everything You see or read on the Sites, including the expression, coordination, selection, arrangement, collection, compilation, assembly, and arrangement of the Sites and Licensed Content, is protected by all United States and international copyright, trademark, patent, trade secret, and other intellectual property or proprietary rights laws, and may not be used except as provided in these Terms of Use without Our express written permission. The Sites and any necessary software or other technology used in connection with the Sites ("Software"), the collection, compilation, assembly, and arrangement of Licensed Content, all Software, text, displays, images, video, photography, graphics, artwork, and other information and material found on the Sites, regardless of source, all trademarks, logos, trade names, trade dress, product and service marks, individually or combined with one another (collectively the "Marks") and other intellectual property relating thereto and all information and data collected through the Sites (all of which are included in and as the Licensed Content), is owned or licensed by Us and/or Our affiliates or other designee, Our suppliers or partners, is used under license granted to Us and contains proprietary and confidential information that is protected by all applicable intellectual property and other laws. All Marks, whether or not registered, are owned by and/or proprietary to Us and/or Our affiliates or other designees, or other third party owners who have granted Us the right and license to use its marks ("Third Party Marks"). These Terms of Use permit You to use the Site for your personal, non-commercial use only. You may not reproduce, distribute, modify, create derivative works of, publicly display, publicly perform, republish, download, store, or transmit any of the material on our Site, and You may not use or display the Marks or Third Party Marks in any manner without the prior written consent of the applicable owner. This includes use of the Site's address or Marks in page text, as key words, meta tags or any other "hidden text". Other product or service names, logos, graphics, page headers, button icons and scripts are Marks of Ours and/or Our affiliates or other designees and may not be used in connection with any other product or service in any manner, but especially not in a manner that is likely to cause confusion in the marketplace or in any manner that disparages or discredits Us or Our affiliated companies. We may use any such material in any manner for any reason without Your consent, fee or obligation to account to You in any way, and, We are and shall be the sole and exclusive owner.
User Conduct
We expect You to interact with Us and other users of the Site in a courteous manner and in compliance with all laws. Vandalism, obscene or abusive language, harassment, threats or abuse of any nature or form on any of the Sites, including e-mail, post or other transmission is strictly prohibited. Impersonation of others or misrepresenting Your affiliation with Us or another is strictly prohibited. You may not upload to, distribute or otherwise publish through any Site any material that You know is false, misleading, contains viruses or malicious code, defamatory, vulgar, obscene, threatening, libelous, infringes upon another's proprietary rights, is invasive of another's privacy or publicity rights, hateful, racially or ethnically objectionable or which may constitute or encourage a criminal offense, violate any law or another's rights or otherwise give rise to liability. You agree not to forge headers or otherwise manipulate identifiers in order to disguise the origin of anything transmitted through the Site, disclose proprietary or confidential information or otherwise infringe another's patent, trademark, trade secret, copyright or other proprietary right ("Rights"). You may not upload chain letters, pyramid schemes, solicitations, or commercial material of any sort to the Sites, use the Sites to solicit others, advertise or promote anything. Framing, in-line linking or other means of associating the Sites, Marks or Licensed Content with another or with material, link or information not originating with Us is expressly prohibited. You may not probe, scan or test the vulnerability of the Sites or any networks. You may not use any "deep-link", "page-scrape", "robot", "spider" or other automatic device, program, algorithm or methodology, or any similar or equivalent manual process to access, acquire, copy or monitor any portion of the Sites, Marks or Licensed Content. You may not reproduce or circumvent the navigational structure or presentation of the Sites of any Licensed Content, circumvent the security features or attempt to access any materials or information through any means not purposely made available by Us through the Sites. Any attempt to interfere with or disrupt the Sites, its servers, networks, Software, equipment or database connected to the Sites, whether via malicious code, files or other means, or attempts to disassemble, reverse engineer or decompile any Software, trace the information of any other user or visitor, circumvent security features such as passwords, or take any action that compromises the privacy or security of the Sites, users or other visitors is strictly prohibited.
Social Media/Blogs/User Submissions
Certain more interactive portions of the Sites, such as ratings and review, testimonials, blogs and other social media forums require special mention. We insist that all statements made about Us and Our products be accurate, not misleading, and not contain unsubstantiated statements. We adhere to and require that Our employees, service providers, and others endorsing or otherwise acting on behalf of Our brands on a blog or other public forum all adhere to the Federal Trade Commission (FTC) rules and guidelines governing endorsements and testimonials. The FTC requires that endorsers enclose a material connection with an advertiser, his/her affiliation with Us and if incentives, free products or gifts or other compensation was received from Us. Because Your opinions may be considered an "endorsement" and You an "endorser" under the FTC's revised Endorsement and Testimonial Guide, it is important that You fully and completely understand what the FTC requires. You are responsible for complying with FTC requirements. For example, as an endorser, the FTC requires that You (i) let readers know if You received any free products or any other item of value from Us or if another material connection exists, and (ii) ensure that Your statements about and reviews of Our products reflect Your honest opinions, beliefs and findings. If You wish to learn more, You may access the most recent revisions to the FTC's Endorsement and Testimonial Guides at http://www.ftc.gov/os/2009/10/091005revisedendorsementguides.pdf
Any comments, blogs, discussions, data, images, sounds, text, product ideas, suggestions or enhancements, as well as anything embedded therein, material, information or other communication You transmit, upload or post to any of the Sites, generally and through the public forums, or e-mail to Us (collectively, "Communications") are non-confidential and nonproprietary and become Our property. We have no obligation to preserve the confidentiality of or refrain from disclosing any Communications. You recognize and acknowledge that Your submission of any suggestions, ideas, images, sounds, enhancements, data or other material is done on a non-confidential, nonproprietary basis, without expectation of compensation or attribution of any sort. We have no liability for and will be free to copy, disclose, distribute, incorporate or otherwise use all or any part of any Communications for any and all commercial or noncommercial purposes in any medium whatsoever and without additional consent or approval from You. Please exercise caution and discretion in disclosing personal information through, including uploading photos to, any public forums.
You are solely responsible for Your Communications and Your activities on the Sites. Although We will not, and have no obligation to, monitor Your Communications, We have the right not to post or publish Licensed Content and/or Your Communications and to delete, remove or edit any Licensed Content or Communications at any time in Our sole discretion without notice or liability. Under no circumstances are We or will We or Our affiliates be liable in any way for Communications, Your or another's use of the Sites or any Licensed Content, including but not limited to any errors or omissions in any Licensed Content, or for loss or damage of any kind incurred as a result of the use of any Licensed Content via the Sites. Product performance, capability or other claims made through public, interactive areas provided on the Sites have not undergone review, testing, or research by Us to substantiate such claims. We caution You not to use products for any purpose or in any manner other than as expressively set forth in the manufacturer's warranty and product user manual.
Termination
We may, in Our sole discretion, suspend or terminate Your access, registration, membership or use for any reason. We may also, in Our sole discretion and at any time, discontinue providing the Sites, or any part thereof, with or without notice. We may suspend, terminate and/or bar further access to the Sites at any time without prior notice to You. We are not liable to You or any third party for any suspension or termination of Your access to or use of the Sites.
Third-Party Links
The Sites may contain links to other internet sites or resources. When You link to those sites, You leave Our Site. We have no control over such sites, their content and resources or the business practices or policies of operators of such sites. The privacy terms set forth in these Terms of Use and Our Privacy Policy do not apply to the practices of any companies or individuals operating the linked sites. Please use caution and review the privacy policies of any sites that You visit to learn more about their information-gathering practices. We expressly disclaim all responsibility or liability for the availability or accuracy of such external sites or resources or the content thereon, and We do not endorse and are not responsible or liable for any advertising, products or other materials on or available from such sites or resources. The inclusion of any link on the Sites does not imply that We endorse the linked site. Your use of any links is at Your own risk. You further acknowledge and agree that We are not responsible or liable, directly or indirectly, for any damage or loss caused or alleged to be caused by or in connection with Your use of or reliance on any goods, services, or materials available on or through any such link, site or reference.
Notices and Procedures for Making Claims of Copyright Infringement
Pursuant to Title 17, United States Code, Section 512(c)(2), notifications of claimed copyright infringement should be sent to Us. We respect the intellectual property of others, and ask Our users and visitors to do the same. We will process and investigate notices of alleged infringement and will take appropriate actions under the Digital Millennium Copyright Act ("DMCA") and other applicable intellectual property laws. Upon receipt of notices complying with the DMCA, We will act to remove or disable access to any material found to be infringing or found to be the subject of infringing activity and will act to remove or disable access to any reference or link to material or activity that is found to be infringing.
If You believe that Your work has been copied in any way that constitutes copyright infringement, please provide all of the following information:
A physical or electronic signature of the person authorized to act on behalf of the owner of an exclusive right that is allegedly infringed;
A description of the copyrighted work that You claim has been infringed;
A description of the material that You claim is infringing or is the subject of infringing activity, that is to be removed or access to it disabled and information reasonably sufficient to enable Us to locate the material on the Sites;
Your name, address, telephone number, e-mail address, and all other information reasonably sufficient to enable Us to contact You;
A statement by You that You have a good faith belief that use of the material as described by You is not authorized by the copyright owner, its agent, or the law;
A statement by You, made under penalty of perjury, that the information in Your notification is accurate and that You are the copyright owner or authorized to act on behalf of the owner of an exclusive right that is allegedly infringed.
Notices of copyright infringement should be direct to:
By Mail: Enerco Group Inc. 4560 West 160th Cleveland, Ohio 44135 Attn: Risk Management
By Fax: (800) 321-0552
IMPORTANT NOTE: THE PRECEDING INFORMATION IS PROVIDED EXCLUSIVELY FOR NOTIFYING US THAT YOUR COPYRIGHTED MATERIAL MAY HAVE BEEN INFRINGED. ALL OTHER INQUIRIES, SUCH AS PRODUCT-RELATED QUESTIONS AND REQUESTS, OR QUESTIONS ON PRIVACY, WILL NOT RECEIVE A RESPONSE THROUGH THIS PROCESS.
Technology Export Control
Through the Bureau of Industry and Security and its use of the Export Administration Regulations, the United States government has implemented export control laws that regulate the export and re-export of technology originating from within the United States. This technology includes the electronic transmission of information or software. The export control laws regulate the exporting or re-exporting of this technology to foreign countries and to certain foreign nationals.  As a visitor you agree to abide by these laws and regulations, including but not limited to, the Export Administration Act, U.S. Foreign Corrupt Practices Act, and the Arms Export Control Act and not to transfer, by electronic transmission or otherwise, any Licensed Content from the Site to either a foreign national or foreign destination in violation of such laws.
Disclaimer of Warranties
You understand that we cannot and do not guarantee or warrant that files available for downloading from the internet or the Site will be free of viruses or other destructive code. You are responsible for implementing sufficient procedures and checkpoints to satisfy your particular requirements for anti-virus protection and accuracy of data input and output, and for maintaining a means external to Our Site for any reconstruction of any lost data. TO THE FULLEST EXTENT PROVIDED BY LAW, WE WILL NOT BE LIABLE FOR ANY LOSS OR DAMAGE CAUSED BY A DISTRIBUTED DENIAL-OF-SERVICE ATTACK, VIRUSES, OR OTHER TECHNOLOGICALLY HARMFUL MATERIAL THAT MAY INFECT YOUR COMPUTER EQUIPMENT, COMPUTER PROGRAMS, DATA, OR OTHER PROPRIETARY MATERIAL DUE TO YOUR USE OF THE SITE OR ANY SERVICES OR ITEMS OBTAINED THROUGH THE SITE OR TO YOUR DOWNLOADING OF ANY MATERIAL POSTED ON IT, OR ON ANY SITE LINKED TO IT.
YOUR USE OF THE SITE, ITS CONTENT, AND ANY SERVICES OR ITEMS OBTAINED THROUGH THE SITE IS AT YOUR OWN RISK. THE SITE, ITS CONTENT, AND ANY SERVICES OR ITEMS OBTAINED THROUGH THE SITE ARE PROVIDED ON AN "AS IS" AND "AS AVAILABLE" BASIS, WITHOUT ANY WARRANTIES OF ANY KIND, EITHER EXPRESS OR IMPLIED. NEITHER THE COMPANY NOR ANY PERSON ASSOCIATED WITH THE COMPANY MAKES ANY WARRANTY OR REPRESENTATION WITH RESPECT TO THE COMPLETENESS, SECURITY, RELIABILITY, QUALITY, ACCURACY, OR AVAILABILITY OF THE SITE. WITHOUT LIMITING THE FOREGOING, NEITHER COMPANY NOR ANYONE ASSOCIATED WITH COMPANY REPRESENTS OR WARRANTS THAT THE SITE, ITS CONTENT, OR ANY SERVICES OR ITEMS OBTAINED THROUGH THE SITE WILL BE ACCURATE, RELIABLE, ERROR-FREE, OR UNINTERRUPTED, THAT DEFECTS WILL BE CORRECTED, THAT OUR SITE OR THE SERVER THAT MAKES IT AVAILABLE ARE FREE OF VIRUSES OR OTHER HARMFUL COMPONENTS, OR THAT THE SITE OR ANY SERVICES OR ITEMS OBTAINED THROUGH THE SITE WILL OTHERWISE MEET YOUR NEEDS OR EXPECTATIONS.
TO THE FULLEST EXTENT PROVIDED BY LAW, THE COMPANY HEREBY DISCLAIMS ALL WARRANTIES OF ANY KIND, WHETHER EXPRESS OR IMPLIED, STATUTORY, OR OTHERWISE, INCLUDING BUT NOT LIMITED TO ANY WARRANTIES OF MERCHANTABILITY, NON-INFRINGEMENT, AND FITNESS FOR PARTICULAR PURPOSE.
THE FOREGOING DOES NOT AFFECT ANY WARRANTIES THAT CANNOT BE EXCLUDED OR LIMITED UNDER APPLICABLE LAW.
Limitation on Liability
TO THE FULLEST EXTENT PROVIDED BY LAW, IN NO EVENT WILL COMPANY, ITS AFFILIATES, OR ITS OR THEIR LICENSORS, SERVICE PROVIDERS, EMPLOYEES, AGENTS, OFFICERS, OR DIRECTORS BE LIABLE FOR DAMAGES OF ANY KIND, UNDER ANY LEGAL THEORY, ARISING OUT OF OR IN CONNECTION WITH YOUR USE, OR INABILITY TO USE, THE SITE, ANY SITES LINKED TO IT, ANY CONTENT ON THE SITE OR SUCH OTHER SITES, INCLUDING ANY DIRECT, INDIRECT, SPECIAL, INCIDENTAL, CONSEQUENTIAL, OR PUNITIVE DAMAGES, INCLUDING BUT NOT LIMITED TO, PERSONAL INJURY, PAIN AND SUFFERING, EMOTIONAL DISTRESS, LOSS OF REVENUE, LOSS OF PROFITS, LOSS OF BUSINESS OR ANTICIPATED SAVINGS, LOSS OF USE, LOSS OF GOODWILL, LOSS OF DATA, AND WHETHER CAUSED BY TORT (INCLUDING NEGLIGENCE), BREACH OF CONTRACT, OR OTHERWISE, EVEN IF FORESEEABLE.
Indemnification
You agree to defend, indemnify, and hold harmless Company, and its affiliates, licensors, and service providers, and its and their respective officers, directors, employees, contractors, agents, licensors, suppliers, successors, and assigns from and against any claims, liabilities, damages, judgments, awards, losses, costs, expenses, or fees (including reasonable attorneys' fees) arising out of or relating to Your violation of these Terms of Use or Your use of any of the Sites, including, but not limited to, Your User Contributions, any use of any Site's content, services, and products other than as expressly authorized in these Terms of Use, or Your use of any information obtained from the Site.
Notice
Notices to You may be made via either e-mail or regular mail. We may also provide notices of changes to these Terms of Use or other matters by displaying notices or links to notices to You generally on the Sites. Notice or other correspondence to Us should be sent prepaid, by certified mail, return receipt requested or overnight commercial courier to:
Enerco Group Inc. 4560 West 160th Cleveland, Ohio 44135 Attn: Risk Management
Compliance with Laws and International Use; Geographic Restrictions
You assume all knowledge of applicable laws and are responsible for compliance with any such laws. You may not use the Site in any way that violates applicable state, federal, or international laws, regulations, or other government requirements.
The owner of this Site is based in the United States. We make no claims that the Site or any of its content is appropriate outside of the United States. Access to the Site may not be legal by certain persons or in certain countries. Furthermore, accessing the Site from territories where such Licensed Content is illegal is prohibited. Those who choose to access the Site from other locations outside of the United States do so on their own initiative and at their own risk and are responsible for compliance with those local laws and regulations.
Governing Law and Jurisdiction
All matters relating to the Site and these Terms of Use, and any dispute or claim arising therefrom or related thereto (in each case, including non-contractual disputes or claims), shall be governed by and construed in accordance with the internal laws of the State of Ohio without giving effect to any choice or conflict of law provision or rule (whether of the State of Ohio or any other jurisdiction).
Any legal suit, action, or proceeding arising out of, or related to, these Terms of Use or the Site shall be instituted exclusively in the federal courts of the United States or the courts of the State of Ohio, in each case located in the City of Cleveland and County of Cuyahoga, although we retain the right to bring any suit, action, or proceeding against You for breach of these Terms of Use in your country of residence or any other relevant country. You waive any and all objections to the exercise of jurisdiction over you by such courts and to venue in such courts.
Limitation on Time to File Claims
ANY CAUSE OF ACTION OR CLAIM YOU MAY HAVE ARISING OUT OF OR RELATING TO THESE TERMS OF USE OR THE SITE MUST BE COMMENCED WITHIN ONE (1) YEAR AFTER THE CAUSE OF ACTION ACCRUES; OTHERWISE, SUCH CAUSE OF ACTION OR CLAIM IS PERMANENTLY BARRED.
Waiver and Severability
No waiver by Company of any term or condition set out in these Terms of Use shall be deemed a further or continuing waiver of such term or condition or a waiver of any other term or condition, and any failure of Company to assert a right or provision under these Terms of Use shall not constitute a waiver of such right or provision.
If any provision of these Terms of Use is held by a court or other tribunal of competent jurisdiction to be invalid, illegal, or unenforceable for any reason, such provision shall be eliminated or limited to the minimum extent such that the remaining provisions of the Terms of Use will continue in full force and effect.
Entire Agreement
The Terms of Use, Our Privacy Policy, and Our other terms and policies set forth on any of the Sites, constitute the sole and entire agreement between You and Company regarding the Site and supersede all prior and contemporaneous understandings, agreements, representations, and warranties, both written and oral, regarding the Site.
Violations
Please report any violations to the Terms of Use to Us at: WebTeam@us-egi.com.
© Copyright 2020, Enerco Group, Inc. All Rights Reserved.